P&G CEO ACADEMY- Learn from #1 Company for Leaders (*)
(*) Ranking from Chief Executive Magazine in 2014
The CEO Academy is a flagship program, aim to partner with the academe in developing the next generation of students who will lead their organizations and communities by launching a program designed to grow and hone student leaders in the same way we have been growing P&G Leaders for generations. At the core of this training program, it is an intensive & grueling experience with lots of fun which will unlock the door to P&G- the largest FMCG Company in the world.
Why CEO Academy is for you ?
Mingle & work with P&G ASEAN and Global Senior Managers - learn from their experience and advice on leadership and career orientation
Learn from your alumnus on real life experiences to become leaders
Work in a team with other students from various top universities in the country to widen your network and have fun
Explore internship and career opportunities in P&G
Eligible Participants
Penultimate year students who are pursuing Bachelor's Degree and have 1 year left for graduation
Have strong academic results
Have real leadership experience, demonstrated through their contribution in student club, organization activity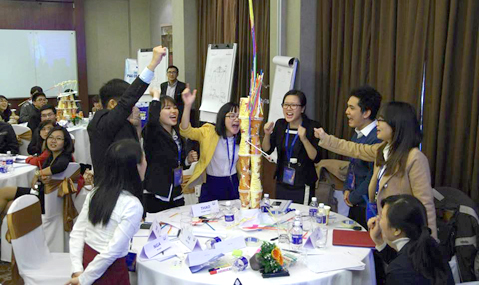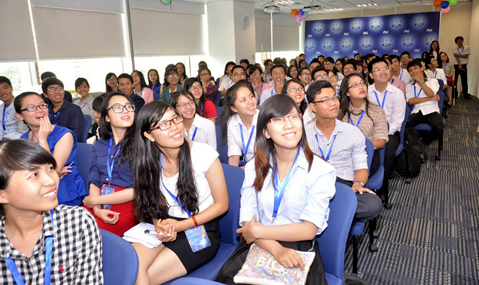 How to apply
1. Complete your online application by clicking HERE and choose the post "P&G CEO Academy 2016 - Vietnam".  Deadline: 31st October 2016. 
2. Complete Online Assessment Test being sent to your email, subject starting by "Action needed..."
3. P&G Viet Nam will identify the top 150  successful applicants nationwide who will be invited to join the P&G CEO Academy.
VOICES OF CEO ACADEMY ALUMNI
Le Huynh Nha - University of Economics - HCMC 

I'm Le Huynh Nha, I joined 2 courses yesterday and it's really useful for me. For me, these courses are unique in content that we can learn the framework and practice with the others. In addition, we had a great chance to interact and connect with our beloved coach and take some tips about P&G and our career path.

Nguyen Dinh Hoang - HCMC University of Economics

At first, I would like to thanks you and organized team of P&G CEO Academy. This is a great opportunity for me to meet new friends who all desire to be a great leader in the future and especially to learn from prestigious leaders of P&G.. For me, this journey is unforgettable. Those trainer that make feel things I didn't realize I could feel :) Last but not least is my commitment to change. I really love a quotation which I've learn form P&G CEO Academy, "Life begins at the end of your comfort zone". I commit to push myself out my comfort zone, to learn more, to grow more and to live more happily.

Phan Huu Nghia - Foreign Trade University- HCM 

I'm Pham Huu Nghia, one of the luckiest person who are accepted to join P&G CEO ACADEMY. The last two days of learning so many valuable thing in P&G and being coached by many great people really helps me a lot. This is my most memorable time in my university life, and these two days are the priceless gift that I've ever received in my career for the future.

Nguyen Le Yen Nhi - University of Economics - HCMC

I can learn a lot of experience leading, managing fact from coaches to help me solve these problems I am encountering in my group . I can draw useful lessons from the real story from the coaches and friends in the program from which I can improve and develop myself further . I thank P & G CEO ACADEMY so much for me and gives students an opportunity and learning environment is exciting .

Nguyen Hua Khanh Uyen - University of Economics - HCMC 

After 2 days of training, I firstly want to say thank P&G for creating an excited program, CEO Academy. Secondly, I commit to change my way to influence to the others as well as how to boost my team more effectively. And finally, I found that people are the No.1 factor to gain the success.

Nguyen Thi Anh Tuyet - Foreign Trade University- HCM

Thanks so much about the training course. It not only widens me a new view about the leadership or the way influent people, it also helps me to have more friends, especially communicate and feel the coach's experiences. I think they're surely my needs to all things i do in life, not only my teamwork. So that's so useful for me and I'll try to make it my firm mindset.

Le Tran Uyen Phuong - Foreign Trade University- HCMC

This program has inspired me to improving myself. After 2 days learning, I commit to change the way I interact with people not only in the team but also in society, it's better to listen more and communicate in a honest way. Consequently, these things can lead to further success in my life.Thank you for the interesting lesson you prepared for us. I have learn very useful tips to apply in my real life.