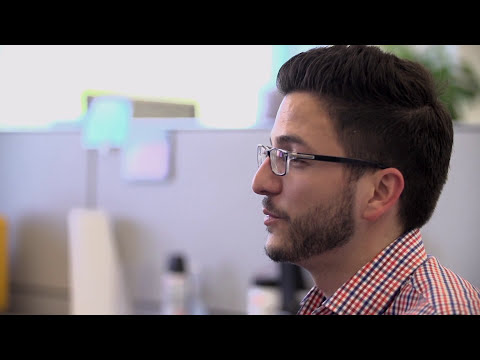 Luis: Supply Network Operations
View More
Supply Network Operations/Logistics
From start to finish, you can count on our people in Supply Network Operations to get the job done – and to do it better than anyone in the industry. Beginning with overseeing our materials all the way to placing our brands in the hands of shoppers, you'll play your part as an expert integrator for supply across our many operations. You'll start within one of our 15 diverse work areas, plan the demand and supply for the market, and then work to create the physical design of our supply networks across the world. It's a big job to move some of the most-loved brands around the world, but you'll lead the efforts and innovate along the way. Think you can handle it? Join our team.
Roles in Product Supply
Product Supply Engineering
Project management will allow you to define, design, start-up and optimize the chemical processes, packaging systems and control systems to manufacture our products. These roles may be at a Technical Center or at one of our Manufacturing plants. 

Technical/ Process Engineer
In this role, you will be given your own equipment ownership area and be responsible for keeping the process or packing equipment running, as well as improving efficiency by driving changes in procedures, developing new standards, training operators to develop technical mastery and designing changes to eliminate breakdowns. 
Manufacturing
Make, pack products and managing resources (materials, process, equipment, facilities, and human talents) to provide the best quality, best cost and best services of products to consumers.
Quality Assurance
Assure product quality to customer and consumer's satisfaction by ensuring all supply chain activities are designed and performed at required standards (customer, consumer and government requirements).
Supply Network Operation
Manage material and information flow to ensure that our products are delivered to customers at the right quantity, right time and right place. Deliver supply chain integration through to customer's shelf.
Purchases
Source for equipment, materials and services to provide best value supply to P&G by developing capability and building relationship with the suppliers.